VPEMS, Baramati  established in the year 1993 and is affiliated to Central Board of Secondary Education, Delhi. The school has completed its 25 Years of Educational Empowerment in the year 2017-18.
The school has classes from KG to Senior Secondary. School follows child centred approach by providing various facilities and amenities to its students.
It ensure holistic development of a child. In school campus huge playground is available to play different games like Athletics, Football, Volleyball.
Well equipped Physics, Chemistry, Biology, Computer, Maths, Robotics and language labs provide an ideal platform to the students to demonstrate their skills and abilities.
Automobile & Retail provides entrepreneurial skills among the students. Scout guide, hobby clubs, NCC(Boys),Band training enhance the social and leadership skills among the students. Well equipped Computer labs, to enhance IT knowledge.
School library is a storehouse of knowledge. Library, ICR's in class make teaching learning process interesting. School counsellor, well equipped Auditorium, Drawing and Music activities helps students to develop.
School has Well qualified teaching staff, RO purified drinking water, good sanitation facility, Disaster Management, Rain Water Harvesting & easy access to Govt. Hospital. A school creates conducive environment for teaching learning process. Well qualified & trained teaching staff is a hallmark of VPEMS.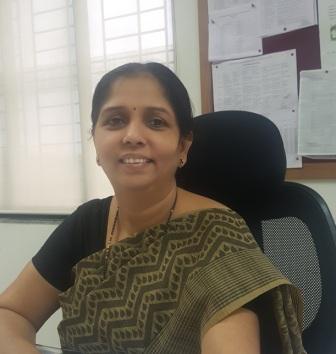 Mrs Radha Kore
Principal  VPEMS Baramati